Go Fish! Reefer Magnets
Turn your refrigerator into a little chunk of ocean with these beautiful and educational refrigerator magnets!
Each 8 X 10-inch sheet includes six individual fish magnets (including the ever-popular humuhumu nukunuku-a-pua'a) ready to be peeled off and applied to any magentic surface: refrgierators, lockers, steel doors.  And, they are all presented to scale so you can create a realistic-looking display! Beautiful, fun, and educational!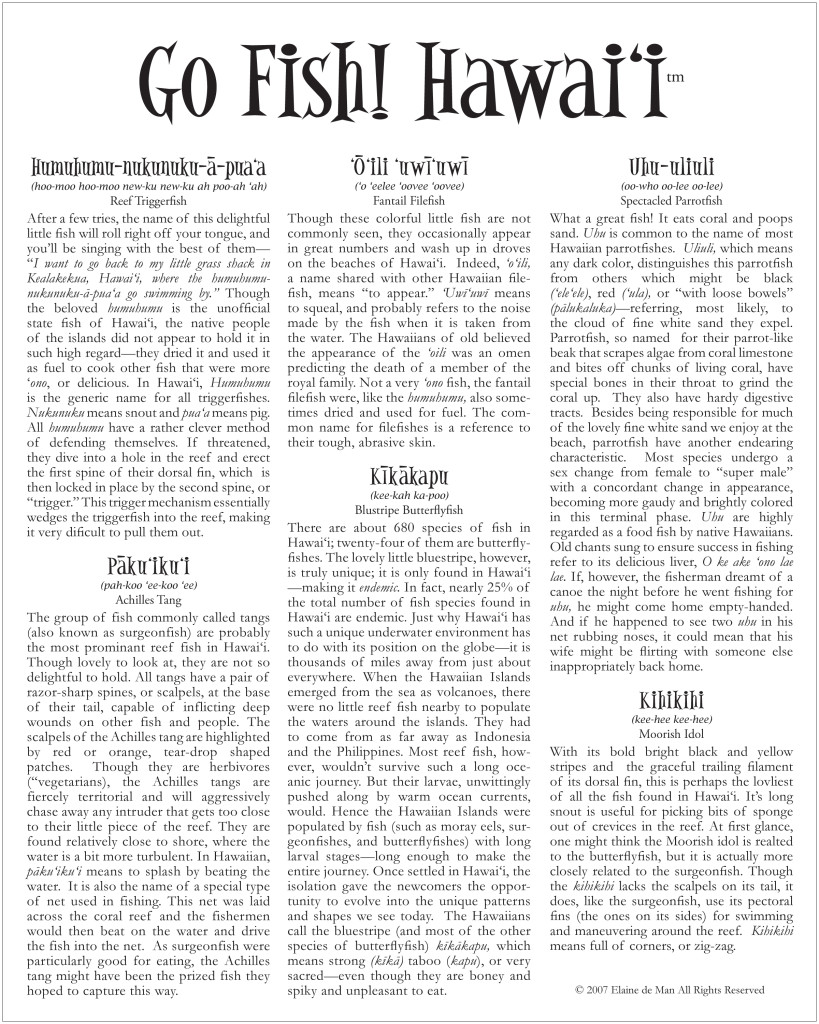 And the back of each sheet has detailed information about the life history of each species, along with the pronunciation of the Hawaiian names. You can order below. . . . .but 1 may not be enough!
$8.99